It was lap number three on our morning walk when I finally opened up about wanting to start a blog. I did a little jump and emptied out my heart about the unexpected fire inside of me to write. Talking about this new endeavor was unsettling, but excitement overflowed as I shared my dreams with a dear friend.
We covered a lot of ground on that path over the years… with our feet and our words. Joys and struggles. Parenting challenges and successes. Strategies for finding balance in the chaos. Support. Lots of laughter. Useful ideas, recipes, and family activities. Heartfelt prayers. Insights. Anything under the sun.
The simple joy of togetherness.
Neither of us had all the answers. But we were figuring out life side by side on the trail, one step at a time. I cherished the varied and honest conversation, all while soaking in the splendor of God's creation. She asked me to describe my vision for the blog. And my answer was: "this."
Thank you for stopping by to walk with me! I'm thrilled to create a sacred space together where we can be real, grow a bit, and celebrate our remarkable journey. If you figure out a way to count this as exercise, please let me know!
See you soon for a mid-week stroll. Can't wait!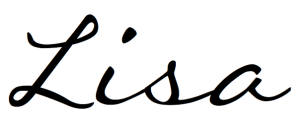 P.S. If you would like my posts sent to you directly, you can subscribe just by entering your email address over on the sidebar. →