When We Feel Less Than
My daughter and her friend had it all mapped out, giving me direct instructions: "As soon as the standing ovations begin, we need to bolt out that side door."
The girls were determined to be front and center when the cast of Hello Dolly appeared at the stage door after the show.
Their plan was on point, and they were eager to get some ink on their playbills!
After staring incessantly at the gold Shubert Theatre Stage Door plaque, the door finally opened!
Cue the orchestra pit!
But the cast members who walked out stayed close to the building, barely glancing at the crowd, and off they went into the crowded streets of Manhattan.
?
The men behind us seemed like celebrity autograph pros, so we asked them what was going on.
They responded matter-of-factly, "That's the ensemble."
The insanely talented singers, dancers, and actors who were performing on Broadway! The people who added some serious splash to every show.
My daughter said tenderly, "It's kind of sad that they don't think we would want their autographs. I would love their autographs!"
Maybe their pictures weren't on the featured page in the playbill. And maybe their names weren't in lights. That didn't mean they weren't valued or desired.
Have you ever had that less than kind of feeling? Like the details of your life don't quite measure up compared to the people in the spotlight.
I think many of us wonder if we are doing enough. If we are enough. We might think we need to accomplish something big, something more, for our lives to really matter.
But the truth is that God is using all of us. Whether we are called to reach the masses, people in our workplace, or even our very own family, God notices us. We are equally adored and admired. All worthy of applause!
1 Samuel 16:7 reminds us that, "The Lord does not look at the things people look at. People look at the outward appearance, but the Lord looks at the heart."
So while a fancy title or a line of people waiting for an autograph might be fun, those aren't the things that create our value.
Our worth comes from God. And He can be glorified in massive ways through the ensemble roles in our lives!
End scene.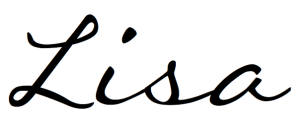 "It's all His stage, He knows my name." Francesca Battistelli
(lyrics from He Knows My Name)