O Christmas Tree, O Christmas Tree
Our Christmas tree is a beautiful mess. The strand of red, wooden beads is a smidge too short, the star is always crooked, and the ornaments are a hodgepodgey collection of crafts, gifts, and memories of places we have visited.
The tree in my childhood home is quite another story. It is my mother's masterpiece. Uniform. Precise. Lovely. This tree would fit perfectly at any department store. And my mom absolutely loves it!
Sadly, about seven years ago my mom suffered a serious stroke, and her tree decorating days came to a screeching halt—along with many other activities she enjoyed. With a remarkably positive attitude, and a forever vibrant spirit, she still looks forward to her tree as a part of our Christmas celebration; but she now needs a whole lot of help to pull it off.
Since we can't always be with her before the holiday (and my dad would rather gouge out his eyes with a candy cane than decorate the elaborate tree), we make sure she has some help to get the house all twinkly and festive.
This year, the woman who typically helps with the tree decorating project wasn't available, and my mom was given the number of a friend's niece who also has a passion for fancifying evergreens. A sweet woman named Katie showed up with a smile and spent the better part of an afternoon helping my mom with the tree. And it looks just right! Just the way she likes it.
Keeping in mind that Katie was a total stranger until this day… she respectfully declined any payment for her service. Insistently, she shared that it made her happy to do something nice for someone else.
After some resistance, my parents accepted Katie's unexpected and heartwarming gift. They eventually recognized that this act of love meant just as much to her as it did to them.
Have you ever hesitated to receive an act of kindness or declined a gesture of generosity? I know I have. It seems we are often more bold to give than to get. More willing to lend a hand than to ask for one. Whether we are accepting a great big expression of compassion or a simple compliment, by openly receiving kindness we are also extending kindness! We are giving the giver the opportunity to give. The chance to feel joy and fulfillment.
So the next time someone wants to love on us and sprinkle kindness our way, let's open our arms and graciously receive it. We can bask in the beauty of the blessing on our life, trusting that the gift we are providing is just as magnificent.
Merry Christmas my friends!
XOXO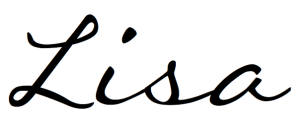 One who knows how to show and accept kindness will be a friend better than any possession. Sophocles