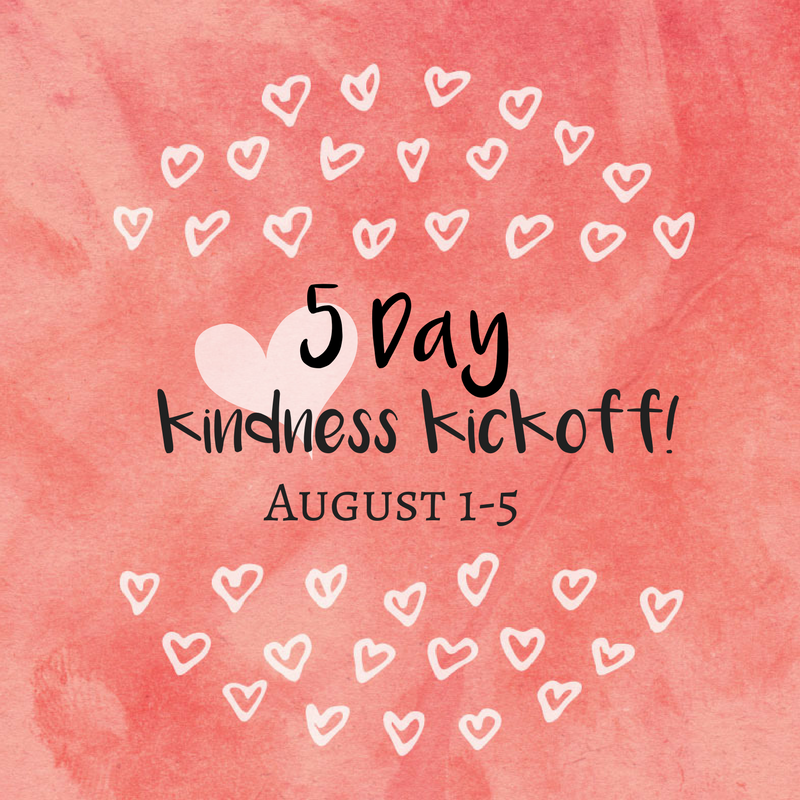 5 Day Kindness Kickoff!
Hey friends!
Hope you all had a great weekend. It feels a bit strange to be posting on a Monday! I won't make a habit of it:) I want to share the fun news that our 5 Day Kindness Kickoff begins tomorrow in the Facebook group Kindness Works (check out the link below). The idea is simply to show intentional kindness to someone every day for five days.
https://www.facebook.com/photo.php?fbid=10155290798895219&set=gm.216262975566953&type=3
Kindness Works is a public group on Facebook where anyone can go to be inspired or share inspiration about kindness. It is an uplifting, positive place and I hope you'll take a look and join us!
The 5 day kickoff begins tomorrow, August 1, and continues through August 5. The website for A Case for Kindness includes great ideas for showing kindness, charitable organizations, and even a printable chart for kids to keep track of their kind acts. Head on over to http://www.ACaseForKindness.com for a free Kindness Kit.
If you take part in the Kindness Kickoff but you are not on Facebook, feel free to share your experiences right here in the comments for this post. I can't wait to hear all of the stories. It's incredible to think about the difference we can all make together!
XOXO
Lisa
Think of ways to motivate one another to acts of love and good works. Hebrews 10:24