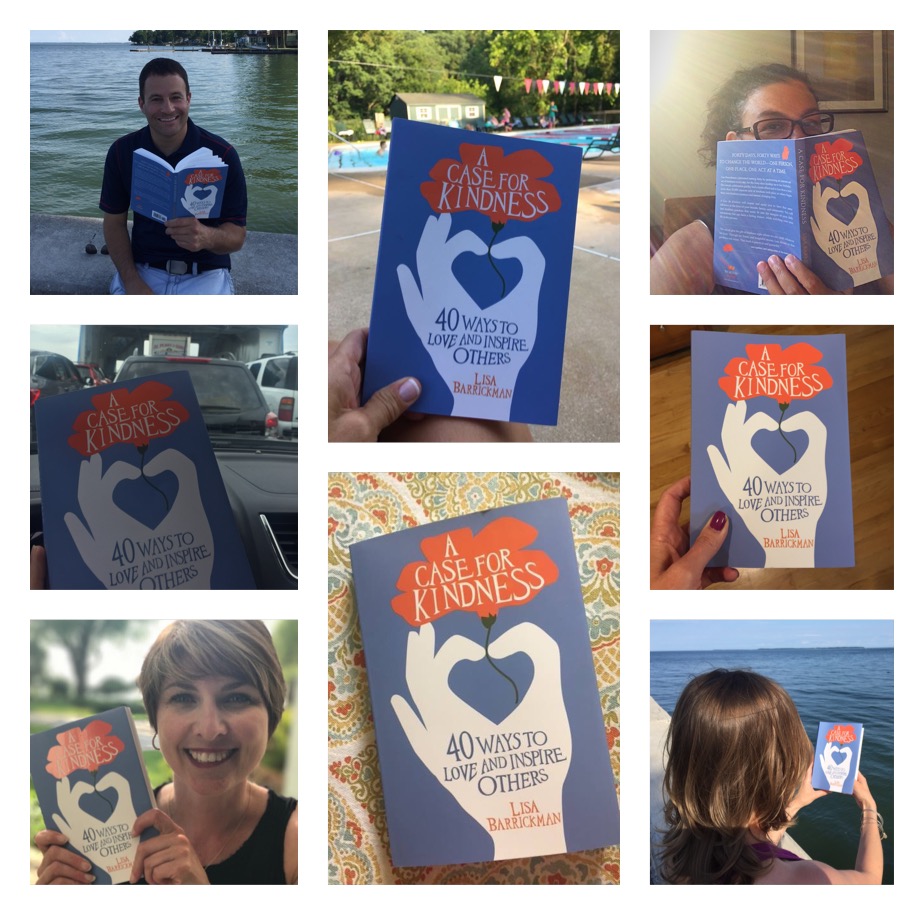 A Peek Inside the Book
Hi friends,
We are less than a week from the official release date of A Case for Kindness (Woohoo)! Amazon shipments have started arriving, and I have been flooded with fun pictures from friends and family. Keep 'em coming—I love it.
I'm excited to share a sample chapter from the book today. Please leave a comment for a chance to win a signed copy of the book and a $15 Starbucks gift card! On Tuesday, June 27th, I will have a drawing from the comments on this post.
Thanks for being such a treasured part of my writing adventure!
XOXO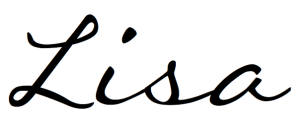 Chapter 3: Eyes Wide Open
"Mom," my son Jack whispered as he urgently tapped me and pointed at the ground. The child sitting in front of us at the soccer stadium was gaping at a perfectly sprinkled ice cream cone through tear-filled eyes. Poor kid hadn't even enjoyed one lick when his treat bit the dust!
The distraught boy's father was alone at the game with three young kids, so it would have been a tall order for him to leave his seat to rectify the ice cream casualty. Before I could say a word, Jack asked if he could run out to the concession stand and get another cone.
With his Philadelphia Union Soccer scarf around his neck and a radiant sprinkled cone in his hand, he jogged up the concrete steps back to our seats. I watched my "little boy" make the day of another little boy, and I honestly don't know which kid had the bigger smile when the ice cream exchanged hands.
This was many months after my forty-day kindness project concluded, and I was still in awe of the lasting impact it had on my family. It was no longer about planning something or wondering what our act of kindness would be each day. It now simply meant that our eyes were open to what was happening around us, and our hearts were open to making the situation better, whatever that entailed.
During this time of transformation, my husband came home from a business trip to New York with an incredible story. I remember him walking in the house and simply saying, "Something happened today."
Where he typically would have been looking at his phone or reading on the subway, he, too, had been changed by our commitment to kindness. His new state of mind had him looking around, eyes wide open. As the train came to a stop, he noticed that an elderly gentleman had stood up too soon. The fitful jerking of the subway jostled him, and it was clear that the man was losing his balance and heading toward the floor. Fast.
My husband sprinted to the front of the train and caught the man in his arms. It was a little awkward at first for him to be holding a stranger on a Manhattan subway, but both men were filled with gratitude. One for what he had avoided, the other for what he had gained.
As we all became more in touch with our surroundings—spending more time looking up at the world around us—we were astounded by the endless needs we could meet for others throughout the course of a day. Some big. Some small. All meaningful. All doable.
We can help the person struggling to get the baby stroller through the door. Pop a few quarters into the parking meter when the time is expired. Give a tissue, a pen, an umbrella. Ask someone who looks lost if they need directions. Offer our spot in line to the person in a big rush. Go out of our way to bring an animal to safety. Alert the management that a car in the parking lot has its light on. By being attentive, we'll know exactly what to do.
An exciting bonus of responding to the needs around us is the effect of these acts of kindness on those who witness them. I like to think that these people get "splashed" by kindness. They aren't pouring out the kindness, and they aren't directly drenched by it. But they are there. And they get splashed! Chances are, someone saw that cute guy in the suit racing down the subway aisle to catch a falling stranger. They may have even gone home that night and shared the story. Maybe they were more willing to step in to help someone else because of the splashing.
Usually when we see an act of kindness, it has a way of staying with us. Many years ago, on an ugly rainy day, I noticed a car parked near me with a black garbage bag covering one of the windows. There was a note attached to the bag that said: "Sorry for messing with your car, but it was pouring and your window was down. I thought this might help." It was signed, "Concerned stranger." Unforgettable.
Just seeing love around us is uplifting. Restorative. It gives us that warm, goose-bumpy feeling, reminding us that pure goodness is still alive and well.
So when we are out reacting to the world with kindness, we can be encouraged that our love has a three-way impact. It pleases the pourer, delights the drenched, and stirs up the splashed. With open eyes, we can see kindness reaching far and wide.
Staying alert leads to the great privilege of helping another person at the perfect time. Here we all are. Together. The more we reach out in unity, the more unified we will be.
So now I am giving you a new commandment: Love each other. Just as I have loved you, you should love each other. John 13:34
https://www.amazon.com/Case-Kindness-Ways-Inspire-Others/dp/1683970322