Body Talk
May. It's a good month, right? Beautiful flowers. Sunshine. Flip flops. Lots of exciting celebrations. Yet I have to confess, one of my first thoughts when the calendar turns to May is…
Ugh. The bathing suit!
Ah yes—it's that time of year again. But my bathing suit is so happy in the drawer. I hate to disturb it. And some years, the most peculiar thing happens… that darn suit somehow manages to shrink right there in the drawer. It's so odd. Anyone been there?
Just thinking about this particular wardrobe item inspired me to open up the Weight Watchers magazine sitting in a stack of papers on the kitchen counter.  A "love letter" caught my eye and it really resonated with me. Maybe it will speak to you too. Here goes:
Dearest Body,
Thank you! Thank you for your size and shape. Thank you for housing this brain, this heart, this spirit. Thank you for these hands, these feet, this stomach. Thank you for these magnificent thighs. From this day forward, I will tell you how much I respect you. I will share with you that I see how hard you work. I will honor your strength. I will give thanks for your mysteries. I will make time for laughter. I will take things off your shoulders. I will put you to bed early. I will let you get up without an alarm. I will honor your rhythms and cycles and seasons. I will make sure you have enough before I give anything away. I will tell you out loud and in front of everyone that I LOVE YOU.
by: Jacquelyn B. Fletcher, founder of heartwoodhealing.com
Wow. That wasn't the message I was seeking. But it was the one I needed.
We can get so hung up on what our bodies look like (or what we wish they looked like), that we lose sight of how extraordinary they are and how much they are doing every single second. Right down to the beating of our hearts. If we truly embrace the fascinating beauty of our bodies, I wonder if taking good care of ourselves would feel more like a privilege than an obligation…
This week I'm going to try to focus on the intricacies of my body, the awesome things I take for granted while I'm busy stressing about the incredible shrinking swimsuit! And if I'm really feeling inspired, I may just write my own Dearest Body letter. Wanna join me?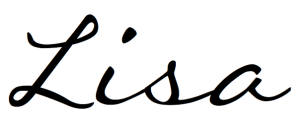 For you created my inmost being; you knit me together in my mother's womb. I praise you because I am fearfully and wonderfully made; your works are wonderful, I know that full well. Psalm 139:13-14